var _gaq = _gaq || []; _gaq.push(['_setAccount', 'UA-6740863-2']); _gaq.push(['_trackPageview']); (function() { var ga = document.createElement('script'); ga.type = 'text/javascript'; ga.async = true; ga.src = ('https:' == document.location.protocol ? 'https://ssl' : 'http://www') + '.google-analytics.com/ga.js'; var s = document.getElementsByTagName('script')[0]; s.parentNode.insertBefore(ga, s); })();
There is an episode of The West Wing where at the conclusion one of the menfolk, calls all the other men's attention to the women.
"These women" he says in a tone that is filled with  gratefulness and admiration and maybe even a little befuddlement all at once.
Looking over my list this week, this was the phrase that immediately came to mind.
These women.
I know there are all sorts of ceilings to be broken, and injustices still to fight.
I know the Internet is full right now with a debate on Leaning In vs Kicking Back and discussion about the word Bossy are jamming up my Facebook Feed.
But y'all, I am surrounded by the greatest company of women. Smart, funny, honest, wise, wise cracking, humble, brave, kind, authentic, creative, stylish, modest, bold women.
I am surrounded by them in my friendships here at ground zero, and by my friendships online. I am surrounded by then in the post I read, in the shows I watch, in the books I read.
I know that there is so much still to work towards in the areas of equality, but there is also so much to celebrate right in our midst.
Here are a few gals who are inspiring me this week:
Sarah Jessica Parker's
73 things
(and her house!)
I just love her.
I love her style. I love most of her movies.
I think she is probably wicked smart and I would like her to make me out a Must Read List.
She gives off a vibe I find intriguing, and I admire how she maneuvers in the spotlight.
And the 73 Things Interview is just too much fun.
Go watch it. It's a good weekend starter.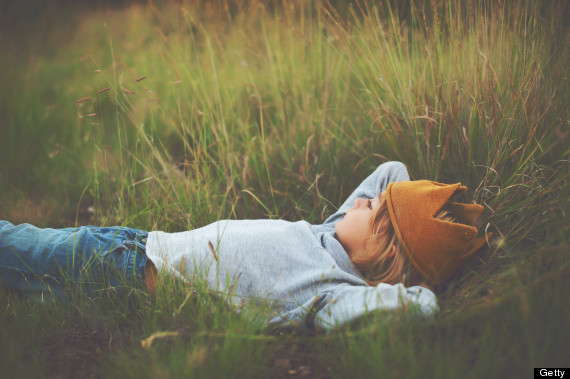 18 Things Highly Creative People Do Differently
 from Caroline Gregoire
I cannot tell you how deeply this post resonated with me.
Never has one list summarized so much about how I exist in the world.
Generally when I read list with the words "highly" or "creative" in the title I get stumped on terms such as "networking," "platform," "goals."  It was refreshing to see words like "daydream," "people watching," and "connecting the dots," being given weight and value.
(Also, this is not a list about how to get paid for being creative. Which has to stop being the point. We have to stop trying to monetize every damn inch of our lives, but that is another post..)
This post was written by a woman, and I have to wonder if a man would have created this same list? I know it is researched based, but a good writer, is skilled at picking and choosing which facts to put in and which to leave out. So I can't help but wonder…
Shannan bringing her honesty and passion to the table again. Reminding us that people are people, not numbers.

The Solution to American Poverty
"God entrusted the poor to you and me. Not to a ballot or a platform or a piece of whip-smart legislation." – Shannan Martin

Broken is the Beginning from Glennon doing what Glennon does best, shinning the big shinny grace light..
"But a broken heart is not the end of anything. It's the beginning of everything." – Glennon Melton 

Interview with Doris Roberts at Rev Hollywood
Whom I love most from her Remington Steele days. (Love that show still!)
Love her wisdom and spirit, and her honest tenacity.
 "Sometimes women, unfortunately, think that in order to survive you have to be tough. We don't. We just have to be honest. "- Doris Roberts
So there you go, a start to your weekend with these women.
Aren't they great?
Have a lovely weekend friends!
J